The Consummate | 26 February 2023
Welcome to The Consummate! Every week we bring our points of view, updates, news, and curated content to the consumer community in India and Southeast Asia. Let's dive in!
---
In The Spotlight ✨
SaladStop Group was founded in 2009 with environmental consciousness and sustainability at the forefront of its operations.

They've partnered with Unravel Carbon to understand and minimise their carbon footprint across all aspects of their business from everyday produce and grocery items in daily operations to the manner of construction of each outlet. They've also introduced carbon labelling for their entire menu to educate consumers and provide transparency.

Across their 70 outlets in 7 countries, they have CO2 emissions of 0-147.4 vs 977.3 CO2-e in average QSR outlets. Saladstop has recently launched Southeast Asia's 1st Net Zero F&B Outlet. 
Check out this episode with Katherine, Chief Brand Officer, Saladstop Group on their playbook to go Net Zero by 2030 and much more!
---
Currently Consuming ☕️
Snacking has become somewhat of a small luxury for inflation-weary shoppers who've held back their spending habits. From Reese's-flavored ice creams to Old El Paso corn chips, CPG giants are expanding some of their iconic products into new sections of the grocery store. When they expand into new categories or when they co-brand it generates trust with new audiences.
Deinfluencing, the latest viral TikTok trend, involves users sharing what products they didn't like and suggesting alternatives.
"It's everywhere, and you turn anywhere on social media and get products pushed in your face," said Beth Zerdecki, co-founder of shopping recommendation platform Rank & Style. "What's happening is, influencers are looking for a way to convince followers, 'I am the most trustworthy.'"
While deinfluencing is perhaps a sign of an ongoing rise in the standards that audiences hold content creators to, it certainly is not a warning sign of a pending end to influencer marketing. Quite the opposite; as deinfluencing and influencing are essentially the same thing: online creators guide consumer purchasing decisions.
How to filter out influencers who don't truly love your products, and find true fans – the ones who want to share your product because they genuinely love it.
---
Keeping Up With the DSGCP Family 🤝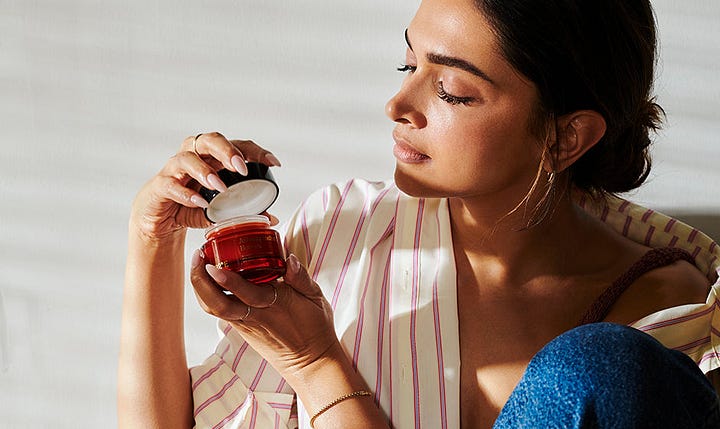 ---
That's all for this week, see you next Sunday! If you enjoyed this newsletter, share this with a friend.